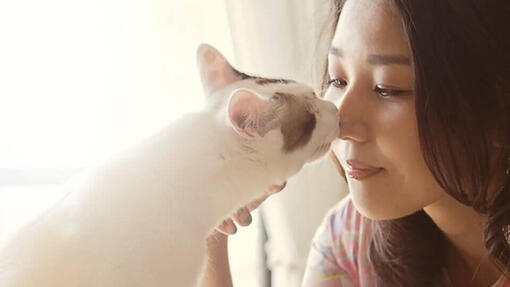 Discover the CAT CHOW range
Purina understands the special relationship you share with your cat—you're together through good times and bad, happy and sad. And you want to give your cat complete nutrition with the delicious taste they love. Because you're always in it together.
Why CAT CHOW
Our top priority is the quality of the food that nourishes not only your pets, but our pets, as well. Because just like you, we're cat people too.
Available in
Dry foods
Complete Formula for Adults
Nurture Formula for Kittens
Naturals Formula for Kittens or Adults (incl. a Grain Free Adult formula)
Ingredients & Nutrients
We use the finest ingredients and a selective blend of protein, carbohydrates and fat in every bag of CAT CHOW. Here are some of the top ingredients found in our formulas:
Poultry by-product meal
An excellent protein source created after poultry is processed for human consumption. A second process removes excess fat, leaving a nutrient-rich protein source. After that, we add it to kibble, where it helps provide the amino acids and protein that are good for cats of all ages.
Corn Meal
It's simply ground whole corn. And it provides cats with nutrients, like carbohydrates for energy and essential fatty acids.
Corn gluten meal
Gluten is the protein part of any whole grain — in this case, it's from the whole corn kernel. Corn gluten meal comes from the production of vegetable oil and is an excellent source of protein.
Brewers Rice
Nope, it doesn't come from a brewery. It's actually whole and broken grains of rice that gives cats a great source of carbohydrates.
Soy flour meal
Comes from finely ground soybeans, after their oil has been removed. And it packs a protein punch.
Taurine
It's an amino acid. And cats need it, but their bodies don't produce enough of it. So we make sure to put it in every formula we create, helping cats maintain healthy vision and a strong heart.
Animal Fat
Every healthy diet needs some fat. For cats, fat provides energy and helps keep their coat healthy. Our products provide an optimal amount of fat that every cat needs — and this fat adds to each formula's great taste.
Explore our ranges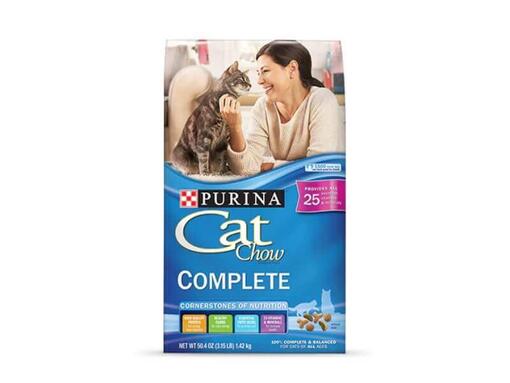 Complete Cat Food
High-quality protein for strong, lean muscles; healthy carbs for vital energy; essential fatty acids for a shiny coat; and 25 vitamins and minerals for immune health.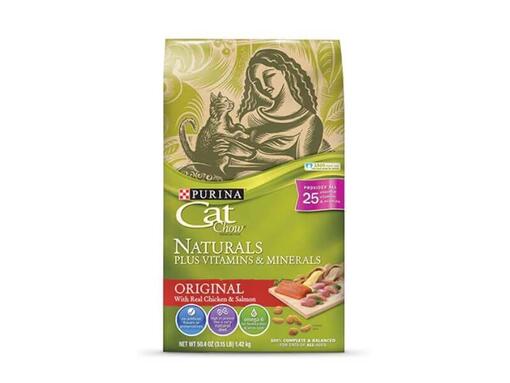 Naturals Original Plus Vitamins & Minerals Cat Food
Our Naturals Original formula gives cats of all ages the nutrition they need with natural ingredients, including real chicken and salmon.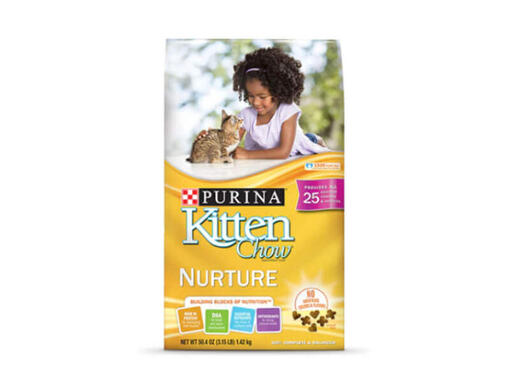 Kitten Chow Nurture Cat Food
Nurture your kitten with lots of love and our complete nutrition.