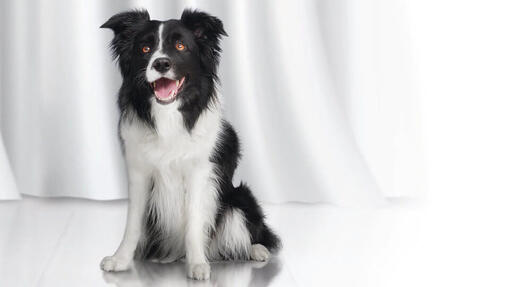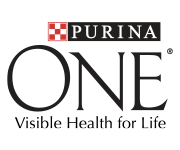 Discover the PURINA ONE dog range
Advanced tailored nutrition for your dog's needs.
Our expertise
At Purina, we closely study every aspect of dogs, and do our best to reflect their nutritional needs, while empowering owners to gain a deeper understanding of their pets. Our goal is to provide pet owners with tailored nutrition for the pets they love, helping promote good health you can see.
Combining years of pet care innovation from our leading nutritional experts, the Purina ONE dog food range is prepared with tasty, high-quality ingredients and provides advanced nutrition that helps support your dog's health today and tomorrow. So whether you choose the dry food range or opt for the great taste of our wet range, you will be feeding your dog a tasty and nutritionally advanced meal.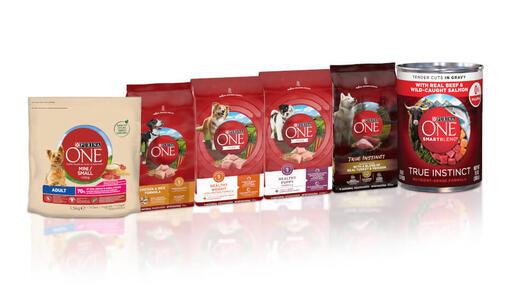 PURINA ONE Dog Food
Purina ONE dog food is made with natural, high-quality ingredients with added vitamins, minerals & nutrients to support your dog's whole-body health. Every formula is made with 0% fillers and real meat that will keep him coming back, meal after meal. These great-tasting dry dog food features tender, meaty morsels, and our wet dog food has both classic ground and tender cuts options with a variety of meats your dog will love.
Ingredients & Nutrients
Everything that goes into our foods works together to provide balanced nutrition for your pet.
High-quality protein sources to help support strong muscles and a healthy heart.
Omega fatty acids help support your pet's immune system. Energy-rich fat supports the absorption of fat-soluble vitamins A, E, D and K.
A mix of vitamins and minerals designed to bring balanced nutrition, support a healthy immune system and promote a shiny, healthy coat.
Duel Defence antioxidant blend of vitamins E & A along with minerals zinc and selenium that works inside and out.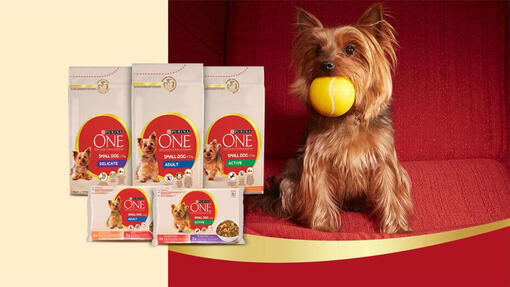 Is Your Small Dog Our Next Taste Tester?
We're calling for new PURINA Taste Testers- and Small dogs, this one is for you! We know you have specific nutritional needs. That's why we designed a delicious meal to suit your tummy. We want you to taste test our PURINA ONE Small Dog range, and give us your honest feedback. So get your human to click on the link to sign up today, but get in quick there are limited spots!
Explore our articles