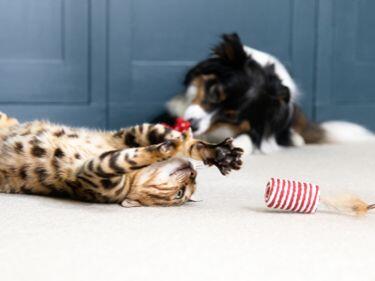 Contact us
We're a team of pet lovers, advisors, behavioural specialists and nutritional experts ready to answer all your questions.
At Purina, we welcome your comments, suggestions and feedback. You can contact us via email, phone or mail and we will attempt to handle your enquiry promptly between the hours of 9:00am to 5:00pm, Monday to Thursday and 9am to 4:30pm Fridays, excluding public holidays.
Please note that we are unable to mail brochures and booklets to addresses outside New Zealand.
PURINA Money Back Guarantee
Here at PURINA New Zealand we stand behind the quality of our pet foods.
We promise to deliver products to a very high standard, that cats and dogs will love. As part of this promise, we offer a money back guarantee* on all PURINA cat or dog food brands. If your pet doesn't love and thrive on the products in any of our PURINA ranges we will provide you with a refund.
If you have any questions about your pet's nutrition our New Zealand based PetCare Advice Team offers a FREE service to help you better understand your pet and their needs.  See below to contact a Pet Care Advisor today.
*Terms and Conditions apply when submitting a claim, click here to read more.
How to contact the Purina PetCare Advice Team
Phone
0800 738 847 (0800 Pet VIP)
Hours 9.00am to 5.00pm
Monday to Thursday
and 9am to 4:30pm Fridays.
Mail
Nestlé Purina PetCare Ltd,
PO Box 1784
Shortland Street
Auckland 1140
Email
Simply fill out the form here.
Please don't forget to include your contact details if you would like a reply.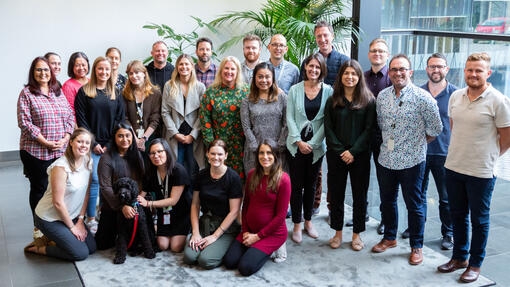 Contact us
We're here to answer all of your pet questions - there's nothing too big or small. Get in touch with us directly any time, any way. Our lines are open from 9am - 5pm, Monday to Thursday and 9am-4.30pm on Fridays.
You can also contact us via web form or email. 
For any media enquiries, please email MediaRelations.AUNZ@au.nestle.com