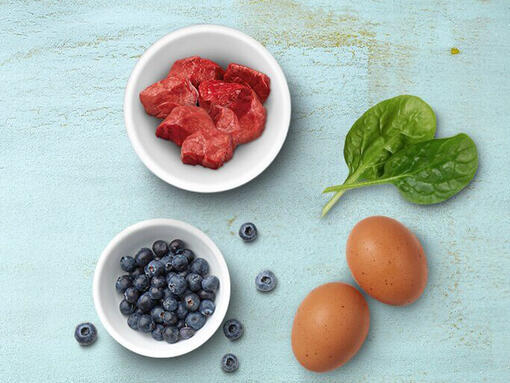 Every Ingredient Has a Purpose
At Purina, not only do we purposefully select our ingredients but we want to be transparent about them. Therefore we are committed to implementing responsible sourcing. Read more to find out about the purpose of our principal ingredients.
Responsibly Sourced
Choosing partners who supply our meat, grain and vegetables means we can select high quality cat and dog food ingredients for your pet. And it ensures we can trace every ingredient back to our trusted sources.
Expertly Prepared
Because knowing what our cat and dog food is made of is important, we craft 99% of our pet products in our Purina owned US facilities so we can keep an eye on every step.
Nutritionally Essential
Studying the nutrients dogs and cats need, then selecting the right cat and dog food ingredients ensures every recipe nourishes them.