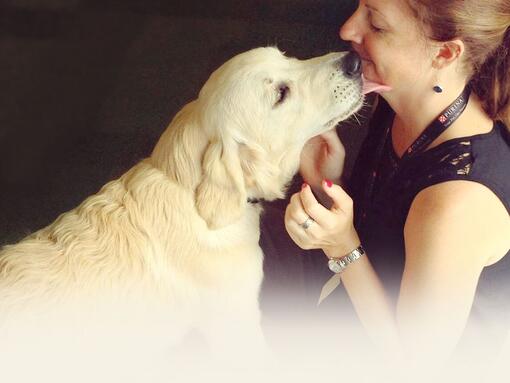 Better with Pets
We believe pets and people are better together
Our love of our pets inspires us every day which is why here at Purina we believe that pets and people are better together.
The world of pet welfare and pet cause goes far beyond shelter walls and into rethinking what we can do to create a better world for pets and the people who love them. As a company guided by a passion for pets, we're committed to using our scale to do more than just donate. We want to work shoulder to shoulder with pet welfare experts, to inspire pet lovers to get more involved, to change perceptions of shelter pets and to create more powerful bonds between pets and people.
We Believe Adopting a Pet is Good for People, Families and Communities
The 1-to-1 impact of a pet
We believe that bringing a pet into your life is the first step toward a bond that will make both of your lives better. But don't just take our word for it. There's plenty of research to back it up. For example, having pets can reduce your blood pressure, in addition to decreasing feelings of loneliness, lowering cholesterol levels and encouraging physical activity.
Learn more about how dogs and cats make life better for people.
The 1-to-community impact of a pet
Pets don't just improve people's lives – they improve communities. Did you know that having a pet present in the classroom can help alleviate tension and facilitate learning? Or that having a pet can help a patient recovering from trauma? Pets can do a lot for our communities – that's why we work hard to encourage communities to embrace the true potential of pets.
What We Do For Pet Welfare and Pet Cause Globally
Feeding
We make regular pet food donations to shelters across
New Zealand to ensure that we are giving shelter pets the nutrition that they need to be healthy for their future families.
Changing perceptions
We encourage people to adopt by sharing the many ways pets benefit our lives. Through the making of Purina Pound Pups, we aim to change the perception of shelter dogs.
Bird's Eye View
Our Annual Impact
USD$30,000,000+
INVESTED GLOBALLY, ACROSS OUR COMPANY, IN PET WELFARE AND PET COMMUNITIES
---
USD$13,000,000+
AMOUNT DONATED GLOBALLY (AS PART OF THE USD$30,000,000) IN PET FOOD AND LITTER (APPROX. RETAIL VALUE)
---
2.2 Million
PETS IN PET WELFARE ORGANISATIONS THAT NESTLÉ PURINA TOUCHES GLOBALLY TO HELP WITH THEIR CARE AND ADOPTION
Better With Pets Online Training Videos with Petcare Experts
Mark Vette – Animal Behaviourist: Socialising your puppy at home
Heather Summers from BARK NZ: Educational games for dogs with the family
Dr Arnja Dale from SPCA: How to keep indoor cats happy and healthy
Dr Alex Melrose from Vetcare Grey Lynn: Assessing your pet's health at home
Mark Vette – Animal Behaviourist: Manage your dog's separation anxiety
Beth Bryant – Pet Nutrition Expert: All things nutrition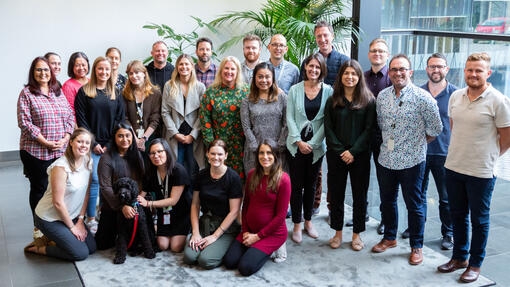 Contact us
We're here to answer all of your pet questions - there's nothing too big or small. Get in touch with us directly any time, any way. Our lines are open from 9am - 5pm, Monday to Thursday and 9am-4.30pm on Fridays.
You can also contact us via web form or email. 
For any media enquiries, please email MediaRelations.AUNZ@au.nestle.com