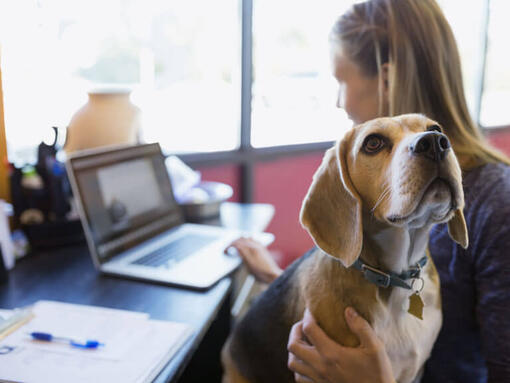 Pets at Work
Imagine a future where pets and people are even better together. A future where taking your pet to work is the norm for most people, not just a lucky few.
At Purina, we passionately believe that pets and people are better together.
We want more people to experience all the amazing benefits that pets bring: from improved health to happier workplaces. We want to help make pet friendly workplaces a possibility for everyone.
Discover here how to set your own Pets at Work Initiative!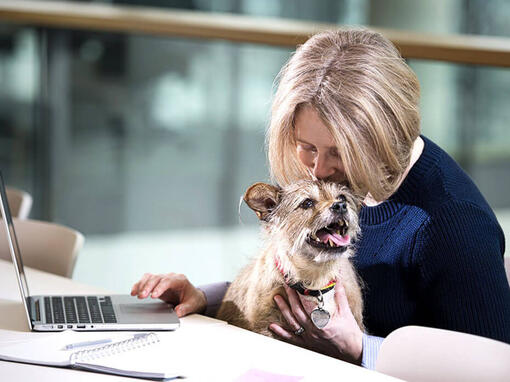 Pets at work
I'm an employer
Discover the six steps for setting up a Pets at Work scheme – and all the ways your people and your business will benefit.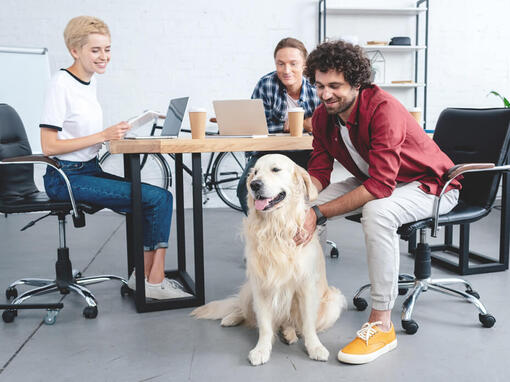 Pets at work
I'm an employee
Everything you need to know about getting a Pets At Work scheme up and running where you work – including suggestions for pitching the idea to your boss.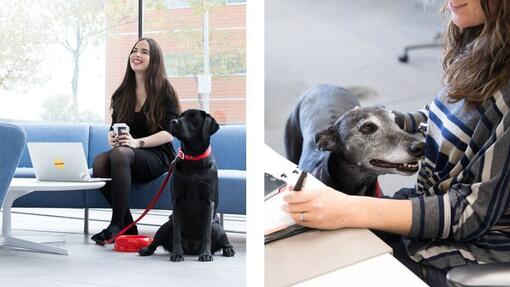 Key benefits
At Purina New Zealand, we've welcomed pets into our offices since 2001. We've also carried out a research with other companies who've experienced the benefits of bringing people and pets together in the workplace. All this experience and research has given us real insight into the great things pets can offer companies and their employees.
Our research
In 2017 we conducted research* with thousands pet lovers across Europe to find out what they thought of Pets at Work.
40% of people with Pets at work say it enhances work-life balance
24% of people with Pets at work say it improves relationships in the workplace
45% of people with Pets at work say it creates a more relaxed atmosphere
50% of employees without a Pets at Work scheme would see it as a benefit
*The research for Purina was carried out by Engage Research as a Pets at Work Benchmark Study, Omnibus and Qualitative Research, in May 2016. European Survey with thousands pet lovers accross Europe in May 2017.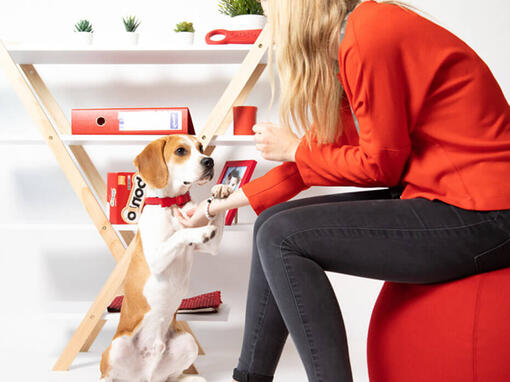 Pets at work
Interested in setting up Pets at Work in your workplace?
We want to use our expertise in allowing pets in our offices to help other companies do the same. If you are interested in making your workplace pet friendly, contact us and we will help you!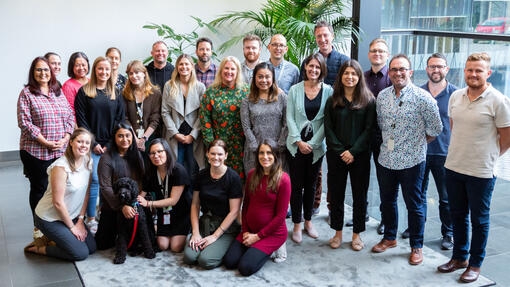 Contact us
We're here to answer all of your pet questions - there's nothing too big or small. Get in touch with us directly any time, any way. Our lines are open from 9am - 5pm, Monday to Thursday and 9am-4.30pm on Fridays.
You can also contact us via web form or email. 
For any media enquiries, please email MediaRelations.AUNZ@au.nestle.com