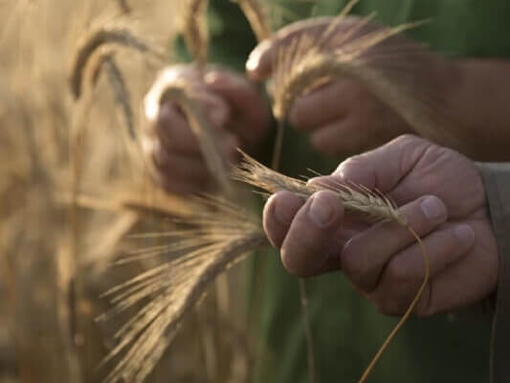 Responsible Sourcing
Responsible Sourcing is important to ensure we use high quality ingredients in our products and also the health of the environment.
We're proud to now source 100% renewable electricity for all our sites, from our Maggi factory in Wiri, our TUX factory in Marton, our Auckland head office and our five Nespresso boutiques across the country. 
The move to source 100% certified renewable electricity is in addition to a number of ambitious sustainability targets across the board as part of its plan to achieve net zero.
We can trace every single ingredient back to our trusted suppliers. Our experts don't just monitor our ingredients once they arrive at our factories—they evaluate quality from the source.
Quality Assurance
Before working with a supplier, our technical team conducts rigorous sampling to ensure the ingredient meets our Purina standards. View our standards here.
Suppliers must adhere to our stringent criteria, so it's not easy to become a Purina supplier. Initial assessments can take 12 months or longer to complete, depending on the number of facilities.
The Purina Steps to Finding a New Supplier
Identify
Identify suppliers to source our quality ingredients. We look for suppliers whose values align with ours before we even do an on-site visit.
Audit
We audit the supplier's facility. If a supplier has multiple facilities, we inspect and approve each location separately. 
Study
Study the integrity of ingredients through regulatory, food safety and toxicology reviews.
Test
We practice responsible production of our accessories and make sure we reuse and recover any excess materials, so nothing is ever wasted.
Monitor
Conduct ongoing monitoring and assessments at set frequencies based on the specific ingredient supplied.
We consider several criteria when evaluating a new supplier.  
Our Suppliers Must
Comply with local laws and regulations
Practice ethical and responsible employment, including safety, health and workplace environment standards
Do their due diligence in responsibly caring for the environment
Have overall ethics that align with Purina's values
How We are Minimizing Environmental Impact
Because ingredients make up the biggest percentage of our carbon footprint, Purina is committed to minimizing our global environmental impact through the following commitments:
2025 we'll reduce our carbon emission by 20%
2025 move to 100% renewable electricity in our factory in Blayney, NSW
2025 progress towards above 95% design to recycle by 2025.
2030 move to a 50% reduction in carbon emissions
2050 have net zero emissions
For any questions about our responsible sourcing commitments, please contact our Purina PetCare Advice Team