Let's Adopt a Cat!
Now that you know what you're looking for in a cat, it's time to decide where you should go to start your search. Some people looking for a specific breed may want to go to a breeder. If you're looking for a cat based on personality, you have many options. You can visit a shelter, a rescue organisation, a foster home or a pet shop.
Wherever you choose to get your cat, we hope we've helped you find a companion that will make your life richer, more loving, and more adventurous.
DID YOU KNOW?
There are many systems in place that often work together to help all kinds of cats find lasting homes.
Still deciding where to go to find your new cat? Here are some of your options.
Shelters, Rescues and Foster Homes
Rescue organisations and shelters are dedicated to pet welfare. Rescue organisations often care for animals through a network of private foster homes rather than in an animal shelter.
Foster homes provide temporary, in-home care for one or more animals through the auspices of an animal shelter or animal rescue organisation. Foster caregivers may be either volunteers or staff members of animal welfare organisations or a local council, and may foster animals for a number of different reasons. For example, foster homes are often needed for pets that are not yet ready for adoption (sick, injured, recovering from surgery, not yet weaned, needing socialisation or other behaviour modification, etc.) or pets for whom there is not enough space in the shelter. Some rescue groups operate completely via a network of foster homes.
Featured products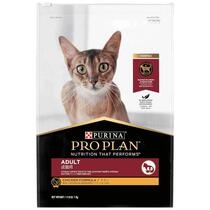 PRO PLAN Adult Chicken Dry Cat Food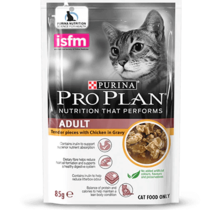 PRO PLAN Adult Chicken in Gravy Wet Cat Food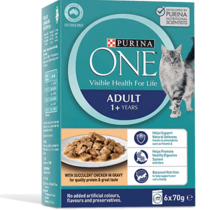 PURINA ONE Adult With Succulent Chicken in Gravy Wet Cat Food 6 Pack Multipack