Our Global Nutrition Philosophy
We're pet lovers ourselves, and we believe that all pets deserve nutrition that goes beyond industry standards. From advancing the way kibble is made to employing over 400 scientists and nutritionists today, we work hard to push pet nutrition forward for cats everywhere.
Learn more about Our Global Nutrition Philosophy
OUR GLOBAL NUTRITION PHILOSOPHY
What Do Cats Need to Thrive?
Cats, just like humans, have complex nutritional needs. Purina complete pet foods provide a 100% complete and balanced diet for pets. At Purina, we study closely what cats eat in the wild, and reflect their natural needs using our quality ingredients.
To understand your cat's needs, let's look at her physiology:
IMMUNE SYSTEM
Protein, antioxidants and Omega-6 fatty acids help support your cat's immune system.
SKIN AND COAT
Specific amino acids (the building blocks of protein), Omega-6 and Omega-3 fatty acids and Vitamin E help maintain your cat's shiny coat.
DIGESTION
Wholesome grains and high-quality protein sources make it easier for your cat to digest the nutrients in her food.
BONES AND TEETH
To help support strong bones, your cat needs calcium and phosphorous.
VISION
Vitamin A and taurine help keep your cat's vision sharp.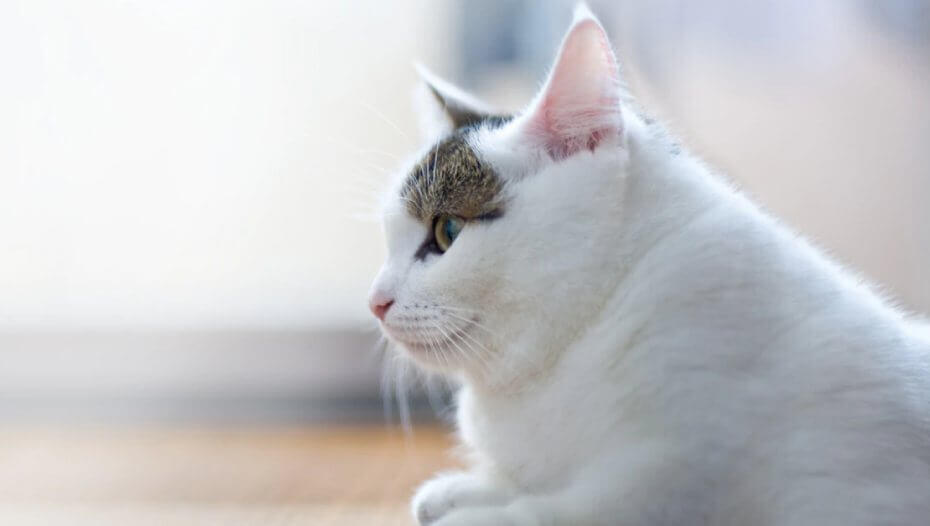 What Goes into Our Cat Food?
PROTEIN SOURCES FROM MEAT, FISH OR POULTRY
Real meat provides the flavours cats love and the high-quality protein they need.
DIETARY FATS AND OMEGA FATTY ACIDS
Energy-rich fats provide essential fatty acids and support the absorption of fat-soluble vitamins. Omega-3 and Omega-6 help support your cat's immune system.
ENERGY-RICH CARBOHYDRATES
Wholesome grains help maintain your cat's energy. Research conducted by Purina scientists has shown that cats can and do readily use carbohydrate sources for energy.
VITAMINS AND MINERALS
A mix of vitamins and minerals contribute to a complete and balanced diet, while supporting a healthy immune system and promoting a shiny, healthy coat.
Diet Trends - How They Stack Up for Your Cat
OMEGA-3 AND OMEGA-6 FATTY ACIDS
Omega-6 fatty acids are found in plant sources, whereas Omega-3 fatty acids are typically found in marine sources. These fatty acids are important components of your cat's diet and carry out a variety of biological functions, including promoting healthy skin, coat and immune system.
RAW DIETS
Raw diets may not provide cats with the complete nutrition they need. These diets may also expose cats to the threat of food-borne pathogens.
What About Human Food?
Cats may enjoy a table scrap or two, but a lot of the time they'll be uninterested. That's because most human food doesn't provide the balanced diet cats need. In general, table scraps are not good for your cat and we recommend avoiding them.