Your cat's dental health is very important. Healthy teeth and gums are essential to ensure your cat can access the important nutrients that her food provides. The ability to effectively chew food is vital for good digestion.
Signs of Healthy Teeth and Gums
Chewing reduces kibbles to smaller pieces that allows for the optimal digestion and utilisation of nutrients.
Feeding an appropriate diet to your pet can help to limit plaque and tartar build-up.
Check your cat regularly for signs of plaque and tartar build-up and see your veterinarian on a routine basis for examination and cleaning, if necessary.
Featured products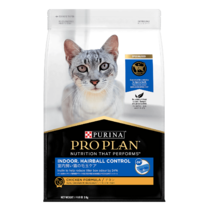 PRO PLAN Adult Indoor Hairball Control Chicken Dry Cat Food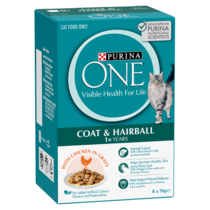 PURINA ONE® Adult Coat & Hairball with Chicken in Gravy Wet Cat Food 6 Pack Multipack