TO ALL PET LOVERS: We would like to assure you that we are considered an essential business. Purina is operating as normal, our supply chains are open and all efforts are being made to ensure we can keep the stores stocked with product as best as we can during these uncertain times. We ask everyone to shop as normally as possible and to be considerate to ensure everyone can get the food they need for their pets. Please be kind, patient and considerate to other shoppers and all store staff during what is an unsettling time for all. Enjoy the extra time at home with loved ones, your pets will no doubt love having you home. We are still here for you, if you need any assistance our Pet Care Advisors are still available on 0800 738 847 or AskPurina@nz.nestle.com.
How to get in touch - FAQs
Whether it's an issue you're having or just want to tell us how much your pet loves Purina, find out how you can get in touch here.
My pet loves your food, how can I let you know?
We love hearing your stories about happy pets!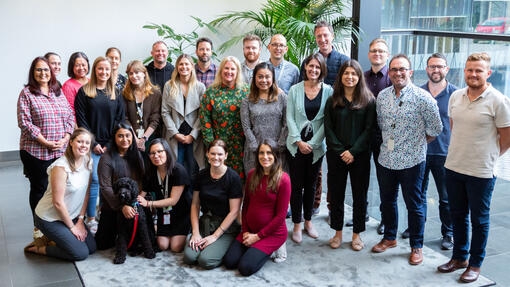 Contact us
We're here to answer all of your pet questions - there's nothing too big or small. Get in touch with us directly any time, any way. Our lines are open from 9am - 5pm, Monday to Thursday and 9am-4.30pm on Fridays.
You can also contact us via web form or email. 
For any media enquiries, please email MediaRelations.AUNZ@au.nestle.com