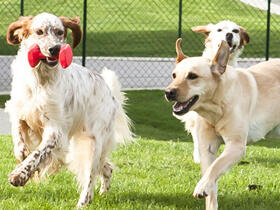 Commitment to Pet Welfare
The world of pet welfare and pet cause goes far beyond shelter walls and into rethinking what we can do to create a better world for pets and the people who love them. As a company guided by a passion for pets, we're committed to using our scale to do more than just donate.
Passion for Pets
At Nestlé Purina PetCare, we are committed to helping pets live longer, happier and healthier lives through proper nutrition and care. We have a fundamental responsibility to provide safe, palatable and nutritious products made to the highest standards of quality and safety. We understand and share the strong feelings of love and respect pet owners develop for their pets, because most of us are pet owners, too. Therefore, at Nestlé Purina PetCare, the welfare of dogs and cats is our top priority and a responsibility we will not compromise.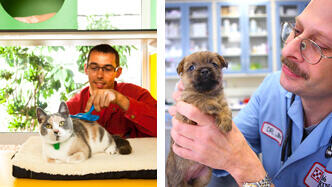 Care of Dogs and Cats at Pet Care Centres
Nestlé Purina PetCare maintains Pet Care Development Centres to better understand the natural preferences, nutritional needs and related behaviours of dogs and cats. All our pets have names, are given individual attention, and are treated with respect and affection by well-trained and caring staff. Socialisation and daily interaction are part of our enrichment programmes, which include training, group play and access to toys.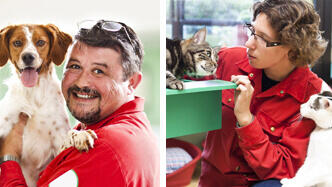 Nutrition and Care Studies involving Cats and Dogs
Nestlé Purina PetCare is committed to making foods that dogs and cats enjoy, while providing nutrition that enhances their health and well-being. Studies conducted by or for Nestlé Purina PetCare contribute knowledge that leads to improvements in the health and welfare of dogs and cats throughout the world. Nestlé Purina PetCare conducts only those procedures that are appropriate for use with pet dogs and cats and that are consistent with excellence in veterinary care. We do not participate in any invasive research that causes injury, illness or disease or that results in euthanasia of dogs or cats.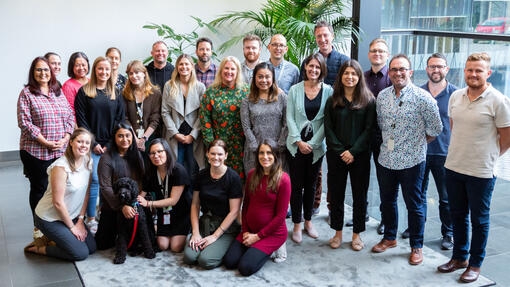 Contact us
We're here to answer all of your pet questions - there's nothing too big or small. Get in touch with us directly any time, any way. Our lines are open from 9am - 5pm, Monday to Thursday and 9am-4.30pm on Fridays.
You can also contact us via web form or email. 
For any media enquiries, please email MediaRelations.AUNZ@au.nestle.com