How Can Getting a Cat Change Your Life?
Bringing a cat into your home is the first step in creating a bond that can make both of your lives better. From reminding you to play to helping give your children an early lesson in responsibility, we think you'll find that a cat can change your life in all kinds of positive ways.
What to Consider Before You Get a New Cat
1. THINK ABOUT THE BASIC CARE AND TRAINING YOU'LL NEED TO PROVIDE FOR YOUR NEW CAT
How can you prepare your home to be a comfortable place for your new cat? What toys and supplies do you need? How can you ensure your cat will get along with any pre-existing pets? Good planning will ensure a smooth transition and the chance to establish a healthy bond right away.
2. ESTABLISH YOUR FAMILY'S ROLES
There's something for everyone in your family to do when it comes to looking after your cat. Ensure that all family members have a clear understanding of their roles in the care-taking and that they treat the cat in the same consistent manner.
3. PLAN FOR COSTS
You're going to want to plan ahead and budget for all the care your cat will need, including visiting the veterinarian and buying supplies.
4. YOUR LIFESTYLE AND ENVIRONMENT
Did you know the reason many pets are relinquished to shelters is their owner's living scenario changes? Whether it's roommates, moving, landlords or just not having enough space, factors related to your living space may make having a pet more difficult than you originally thought. Make sure that you have the permission of everyone in your living space before bringing a pet into your home. If it's not the right time for you, don't worry – there will be plenty of pets looking for homes when you do become ready.
5. WHICH CAT IS RIGHT FOR YOU?
A lot of people looking to adopt or buy want to get the same type of cat they had when they were kids, without realising that personality may be more important than breed or colouring. Some cats need more social time and attention, and some might be perfect for you if you have a busy lifestyle.
6. WHERE YOU'LL FIND YOUR NEW CAT
Breeders and local shelters are just two of the many places where you can go to find the cat for you. It's important to check that you are adopting or buying your cat from a reputable local shelter or breeder.
Featured products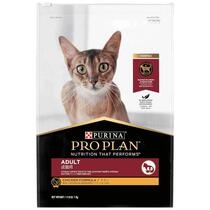 PRO PLAN Adult Chicken Dry Cat Food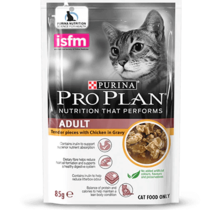 PRO PLAN Adult Chicken in Gravy Wet Cat Food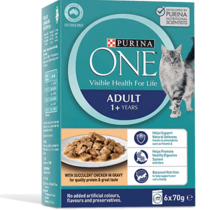 PURINA ONE Adult With Succulent Chicken in Gravy Wet Cat Food 6 Pack Multipack