Your dog's coat is their first defence and a vital protective layer against the outside world. The appearance of your dog's coat is an indicator of your dog's general health. Below, we look at some factors that could affect the look of your dog's coat.
SKIN REACTIONS
Skin reactions can be caused by a number of factors, including food that your dog consumes, fleas, or something in your dog's environment. By keeping an eye on your dog's appearance, you may be able to pick up if your dog has sensitive skin. If you think your dog may have sensitive skin, visit your vet for advice.
ALLERGIES
Ingestion or inhalation of allergens may cause your dog to show discomfort. Allergens can include flea bites, dust mites or particular foods. For more information or advice around allergies, visit your vet.
SEASONAL AND ENVIRONMENTAL FACTORS
Seasonal factors, such as the sun, wind, snow, rain, cold and heat could trigger a reaction from a dog with sensitive skin. Their skin may dry out and they may feel less comfortable than usual. Similarly, environmental factors, including grasses and other pollens, pollutants, dust and dirt could trigger a sensitive skin reaction from your dog.
If your dog is stressed or obese, they could also develop sensitive skin reactions. If you are concerned about any of these factors affecting your dog's health, seek advice from your vet.
For information on what products could help your dogs skin please contact our Purina Pet Care Advice Team here.
Featured products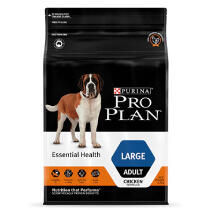 PRO PLAN Adult Essential Health Large Breed Dry Dog Food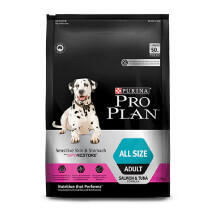 PRO PLAN Adult Sensitive Skin and Stomach All Breed Sizes Dry Dog Food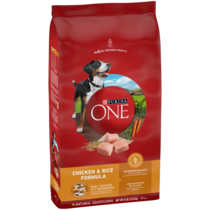 PURINA ONE Adult Chicken & Rice Premium Dry Dog Food