BODY CONDITION
Dogs vary in size among individuals and breeds. Observing and feeling a dog's body are useful tools in assessing the body condition.
IMMUNE SYSTEM
Healthy dogs are usually alert, curious about their environment and have a good appetite.
SKIN, COAT & EYES
Healthy skin and a shiny, well-groomed coat not only enhances your dog's appearance, it makes your dog feel more comfortable and less prone to skin irritation and external parasites.
BONE & JOINT HEALTH
Bones and joints benefit from a properly balanced diet.
DENTAL HEALTH
Your dog's dental health is very important. Healthy teeth and gums are the first step in the utilisation of the important nutrients your dog's food provides.
DIGESTION
Digestibility is the percentage of a food's protein and other nutrients available and utilised by your dog.
Featured products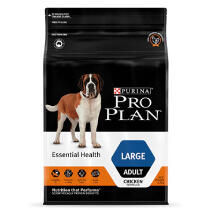 PRO PLAN Adult Essential Health Large Breed Dry Dog Food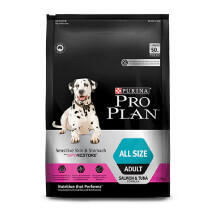 PRO PLAN Adult Sensitive Skin and Stomach All Breed Sizes Dry Dog Food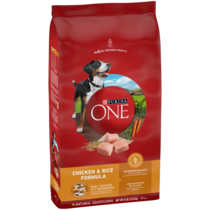 PURINA ONE Adult Chicken & Rice Premium Dry Dog Food