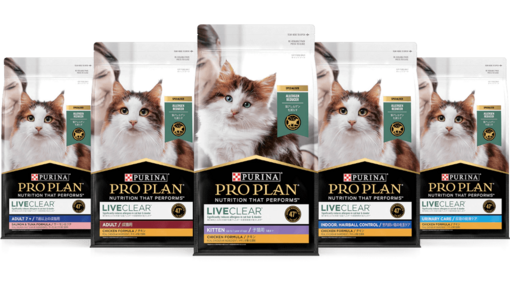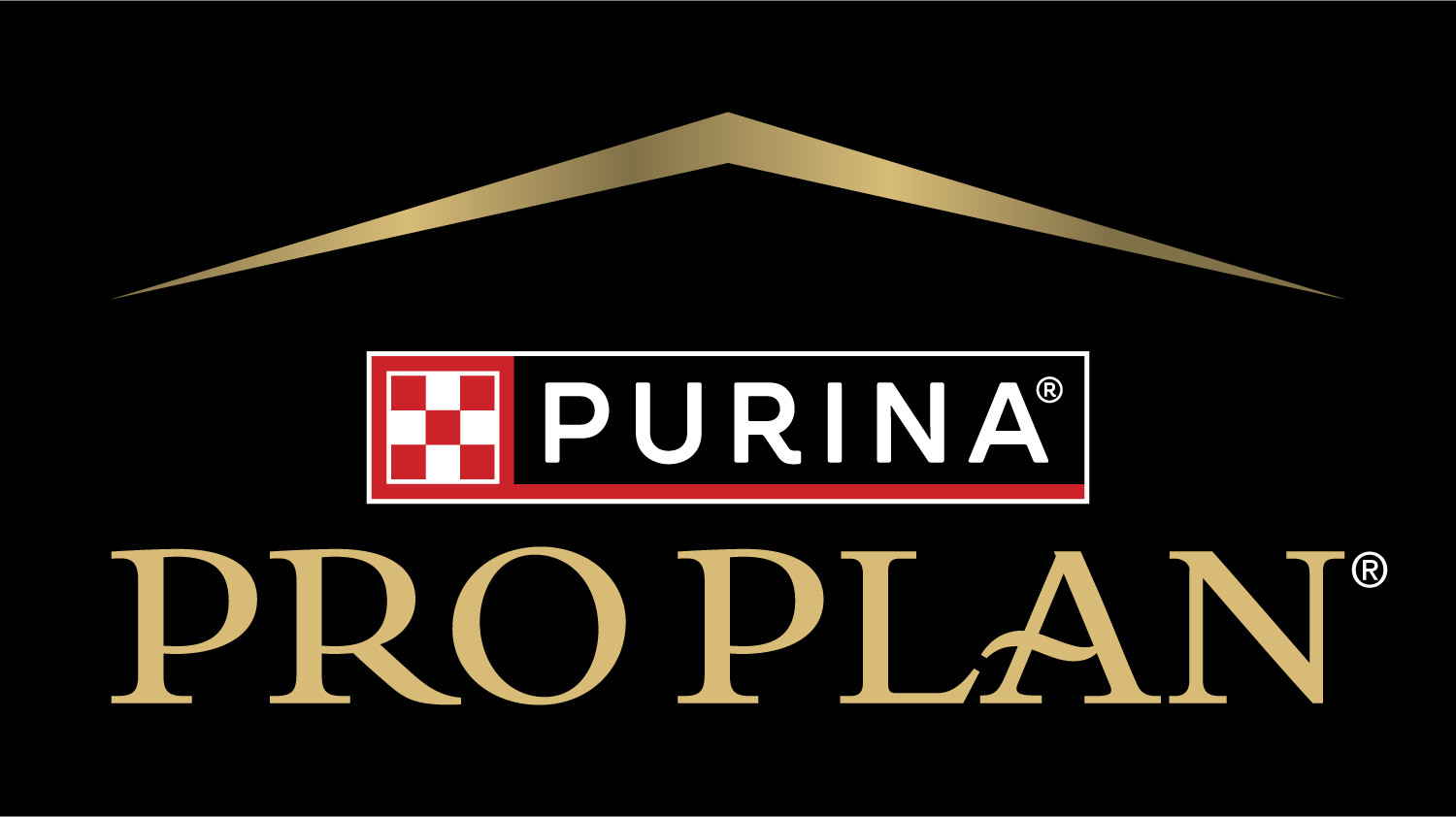 Introducing PRO PLAN® LIVECLEAR™
The World's First and Only Cat Allergen-Reducing Food. A safe and feline-friendly approach to reducing owners' exposure to cat allergens.
How PRO PLAN® LIVECLEAR™ Works
All cats produce a common allergen, Fel d 1, in their saliva.
When cats eat LiveClear, a key protein sourced from eggs binds to the Fel d 1 and neutralizes it.
And when fed daily, LiveClear significantly reduces the allergens in cat hair and dander.
Every cat is unique, and so the level of Fel d 1 they produce varies, just as every person's sensitivity level to these allergens is different. There is no 'one size fits all' way to manage exposure to cat allergens. Every little bit helps so a combination of management tools often works best to help reduce allergens in your home.
Your house environment is loaded with Fel d 1 allergens. Like glitter, this very sticky protein attaches itself to any surface and can remain there for a very long time. Therefore it is important to maintain your current cat allergen management regimen to allow PRO PLAN® LIVECLEAR™ to add that extra bit of help.
Discover PRO PLAN® LIVECLEAR™ Stories
Cat owners love their cats, but may have to limit contact with them due to cat allergen sensitivity. With PRO PLAN® LIVECLEAR™, lives are changing for the better. See the difference it has made for real people like you.
"After I started them on Purina® PRO PLAN® LIVECLEAR™, and I could hang out with them more, and we could cuddle more, they stopped feeling like Nicole's cats. They started feeling like my cats as well." – Yu
"So once we started feeding Ellie the new cat food I could spend more time with the cat. And I wouldn't have to worry about keeping my distance from the cat. It meant I would not have to choose my fiancé over my cat. The food has been a wonderful thing, a life changing thing for us." – Jay and Laura
"With Pro Plan Liveclear I'm living my best life with my cats" – Marion
"LiveClear™ has been absolutely life changing for me. We'll never go back to any other food." – Dachelle
The PRO PLAN® LIVECLEAR™ Story
How did Purina discover the breakthrough behind PRO PLAN® LIVECLEAR™? With passion, innovation, and more than a decade of groundbreaking research.
Frequently Asked Questions
PRO PLAN® LIVECLEAR™ is unlike any other cat food on the market, so you may have questions about it. Get answers to common ones here.
Money back guaranteed
We guarantee outstanding quality and taste. If for any reason you're not satisfied, simply let us know why. Keep your original receipt and contact us on 0800 PET VIP (738 847) or AskPurina@nz.nestle.com.
*Terms and Conditions apply when submitting a claim, click here to read more.
Learn More About Cat Allergens