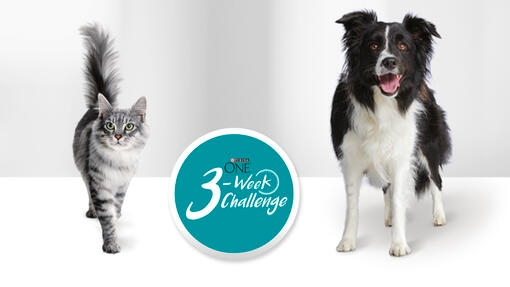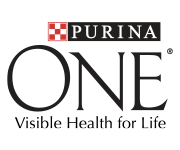 You could see a visible difference in just 3 weeks
Support your pet's health and see a visible difference with PURINA ONE® in just 3 weeks or get your money back.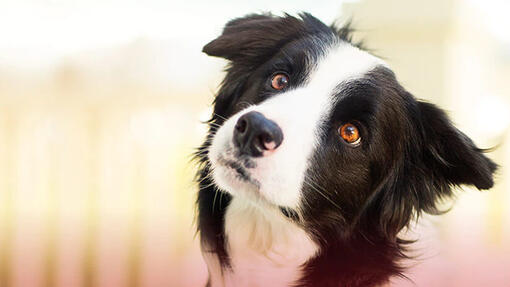 Join the 3 Week Challenge
By feeding your pet PURINA ONE, track your results and you'll see visible results in just 3 weeks or your money back.
Benefits of the 3 Week Challenge
$5 off coupon for PURINA ONE products
Visible health benefits in just 21 days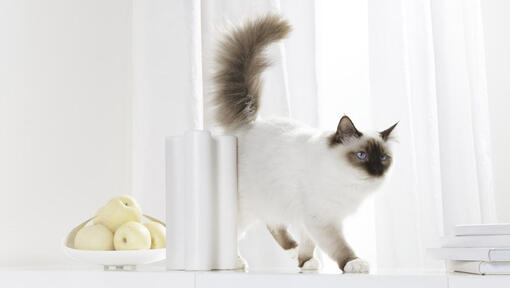 Day 1: Great appetite
With its delicious taste and high quality ingredients, Purina ONE will provide your pet with the nutrients she need, and the flavours she loves.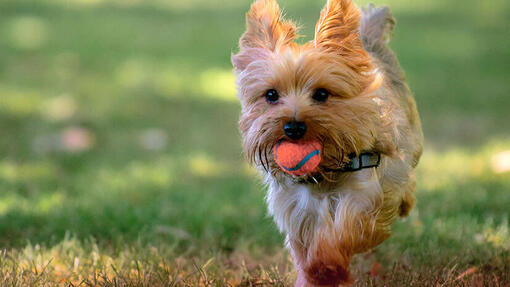 Week 1: Higher levels of energy and vitality
You could see your pet's energy and vitality levels increase aided by the high quality, complete and balanced nutrition of Purina ONE.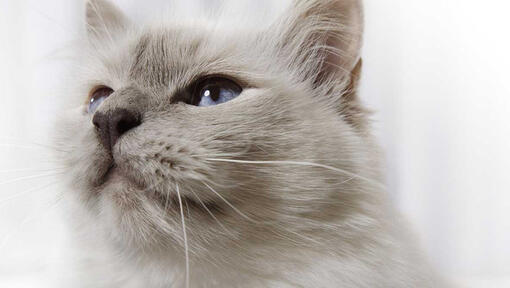 Week 2: A healthier digestion
Purina ONE contains chicory, a natural ingredient that is proven to help improve digestive health. Thanks to appropriate fibre sources and the high digestibility of Purina ONE® you could also notice that your pet is passing small, firm stools.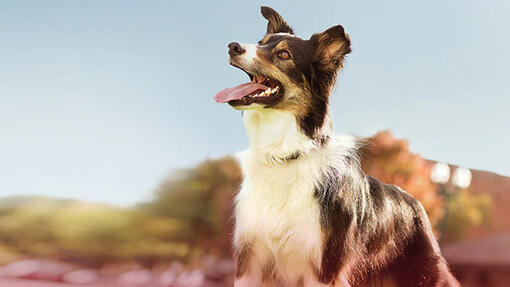 Week 3: Shiny coat, bright eyes
Purina ONE contains specific nutrients - including Omega 3 & 6 fatty acids and essential vitamins and minerals - to help keep your pet's skin healthy and her coat shiny. A high level of antioxidants also helps support bright, healthy eyes.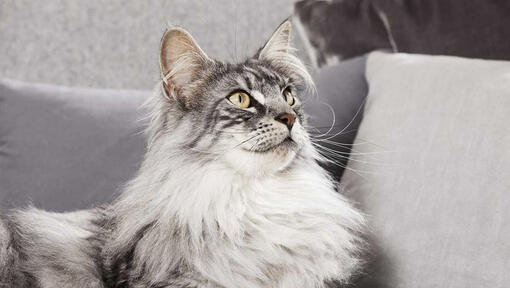 Tomorrow: Strong natural defences
Our Purina ONE recipes are specially formulated to stimulate natural antibody production to help support a healthy immune system and cell function, to help your pet stay healthy today and tomorrow.