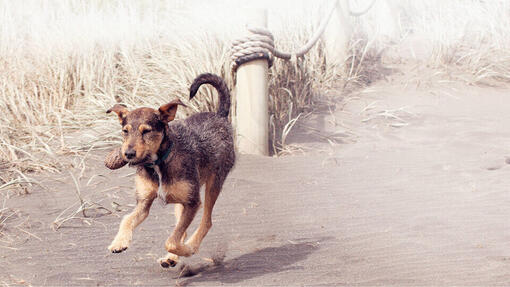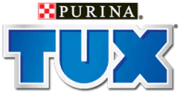 Our Dog Heroes
Meet our Dog Heroes that feature on our Urban TUX bags.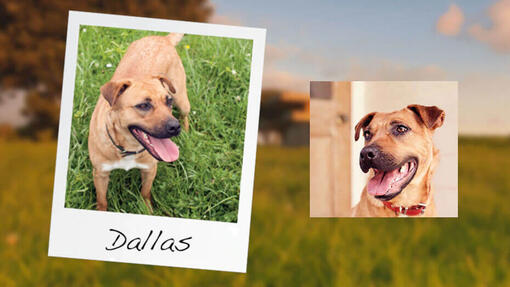 Dallas' Story
Dallas' courageous story, kind nature and beautiful brown eyes win the hearts of everyone she meets.
A real-life success story, this Labrador X Huntaway was rescued near Kerikeri and relocated to Auckland where she's undergone a huge transformation.
Happy, healthy and full of energy, she's enjoying her new surroundings taking every opportunity to run and play ball.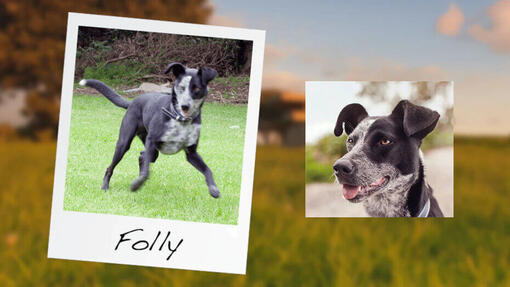 Folly's Story
Since being abandoned in a cardboard box on the roadside at 4 weeks, she's come a long way.
Folly, an upstanding member of the household, literally sleeps on her feet leaning against the couch.
She loves her walks in Woodhill Forest, and if she's looking for attention will collect anything and everything from around the house and pile it high on the living room floor.
Since being abandoned in a cardboard box on the roadside at 4 weeks, she's come a long way competing successfully in dog agility trials all over the country.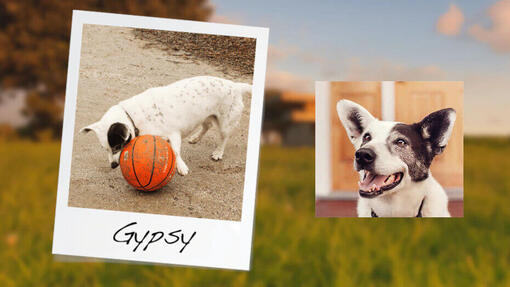 Gypsy's Story
Gypsy, true to her name, is a free spirit and an old soul. A real street kid, she had little trust for anyone, and it took a lot of training to rein her in.
She loves nothing more than playing soccer, hunting for mice in the fields and being a loyal best friend to owner Rosie.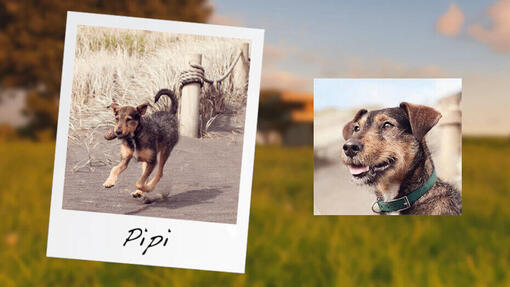 Pipi's Story
Pipi, is a Mini Schnauzer X Jack Russell, who's as graceful as she is spirited. She loves accompanying her owner Ben on their tree chopping missions to the forest almost as much as riding waves on the family boat.
Nothing however, comes remotely close to her passion for fetching the good old fashioned pine cone.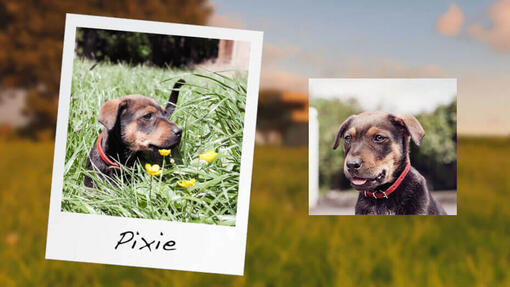 Pixie's Story
Pixie, a Rottweiler X Ridgeback / Saffordshire, is a talkative wee thing. With big paws to grow into she is quite happy basking in the sun on the family deck between feeds for now. What's the rush!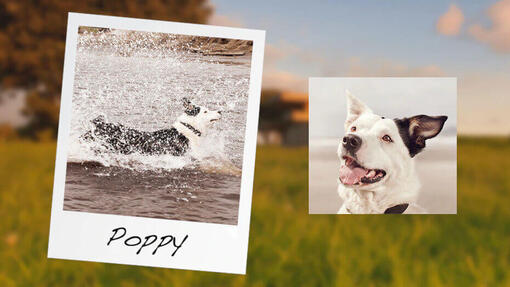 Poppy's Story
Poppy, a Waikanae Beach local looks forward to chaperoning the girls to their school bus every morning. When it arrives she'll get on just long enough for her customary pat from the driver before heading home.
Afternoons are often spent playing fetch along the beautiful Kapiti coast line, followed by a splash in the estuary to cool off. All in a day's work, it's a dog's life.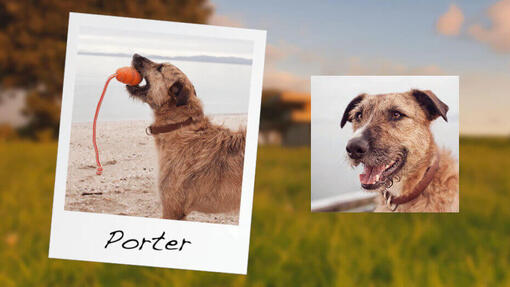 Porter's Story
Porter's a social butterfly who wants to be everybody's friend. He loves spending time at the local dog park running around with his mates. On the farm where he spends a great deal of time, he's befriended cows, sheep and even the chickens.
At the end of a busy day he doesn't hesitate to put himself to bed – got to get a good sleep to keep up with such a busy social calendar.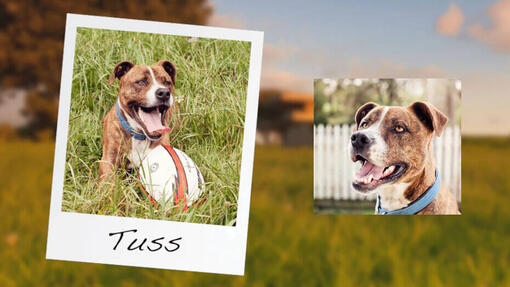 Tuss's Story
Tuss, a Boxer X Terrier is owner Russo's right hand man. The inseparable pair spend their days working outside and when duties are done, that's when things really get going. An extremely energetic companion, he loves toys, especially balls and a good ol' game of footy.
His other favourite past time is running off-road alongside Russo as he tackles mountain bike trails in rugged forest terrain.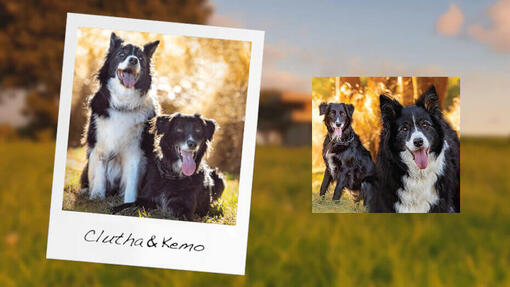 Clutha and Kemo's Story
Kemo and Clutha are sisters that love to play together. Kemo has so much energy for a mature dog and loves to jump high to catch her frisbee.
Clutha may be deaf but loves her sign language and performing all sorts of tricks.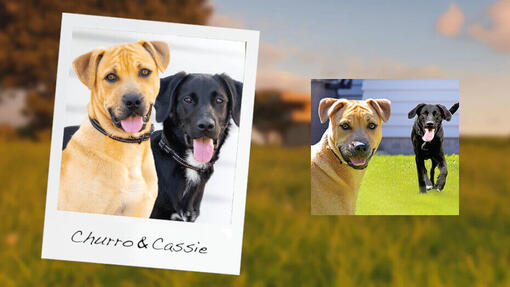 Churro and Cassie's Story
Churro and Cassie are playful puppies enjoying puppy life. They both love the wide-open spaces at the local beach where they can run for miles.
Churro is a friendly character and loves to greet everyone he meets while Cassie, after overcoming a rough start to life enjoys playtime with her toys.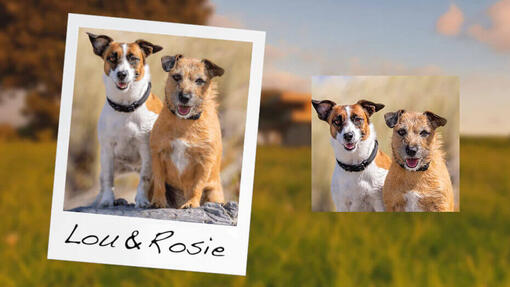 Rosie and Lou's Story
Whilst small in stature, both Rosie and Lou are big in personality. Rosie loves to play chase with the vacuum cleaner and garden hose, whereas you'll find Lou hunting around in the yard and playing with her toys. Both love to end a busy day with a nice cuddle and sleep.