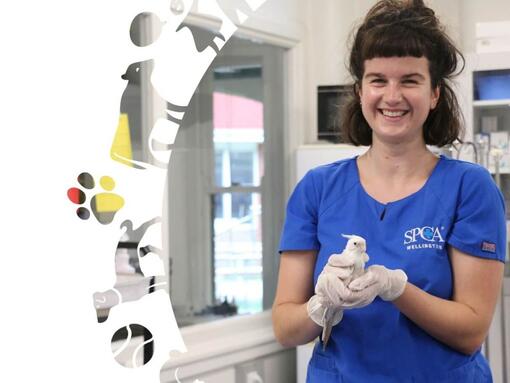 Volunteer Awards 2018
Feeding a better future for pets
Each year, thousands of Kiwis volunteer their time, talent and energy to the SPCA and the countless pets in need across New Zealand.
The SPCA Purina Volunteer awards have been created to celebrate these special people and to put a spotlight on the numerous ways volunteers contribute to the SPCA.
Congratulations and a big thank you to our 2018 winners below:
Best Volunteer Team – The Volunteer Driver Team, SPCA Christchurch and Ashburton
Fantastic Foster Family – Rachael Knight, SPCA Wellington
Going the Extra Mile Award – SPCA Whakatane Edgecumbe Flood Volunteers
Best Op Shop Team Volunteer – May Thomson, SPCA Browns Bay Op Shop
Most Devoted Volunteer – Hannah Stewart, SPCA Auckland Centre
Outstanding Young Volunteer – The Johnson Kids, SPCA Wairarapa
Meet Our 2018 Winners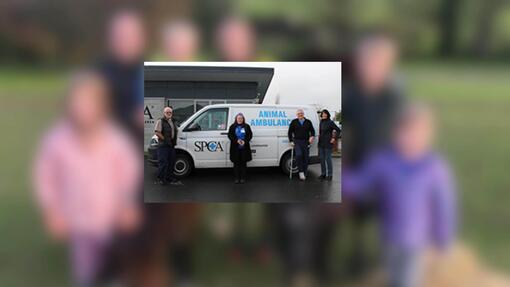 Best Volunteer Team
The Volunteer Driver Team, SPCA Christchurch and Ashburton
Ali Peers, Barry Hazeldine, Carole Worley, Colleen Stuart, Graham Bishop and Ian Blackler make up the Canterbury ambulance team. They assist the Christchurch and Ashburton SPCA Centres to deliver food parcels to animals in need, complete property inspections for dogs ready for new homes, and transfer animals to vet clinics around the area. Recently they also completed their training for ambulance call-outs, to help our front-line SPCA Inspectors attend to emergency animal rescue initiatives.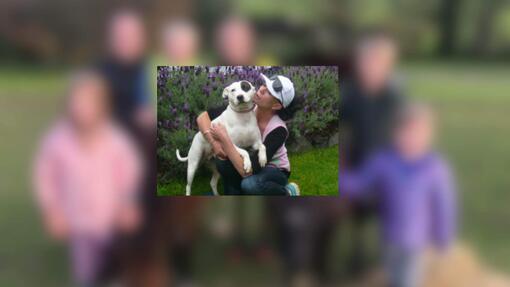 Fantastic Foster Family
Rachael Knight, SPCA Wellington
Rachael has been fostering for the SPCA's Wellington canine team for the past eight years. During this time, she's looked after more than 63 dogs! Rachael gives dogs at the SPCA a home sometimes for the first time in their life. She treats them as part of the family, and teaches them all about the world. Rachael has fostered adult dogs, mums with pups, and young puppies. She is always happy to travel to meet potential families for her fosters, and will even have the dogs back to stay when their new families are on holiday.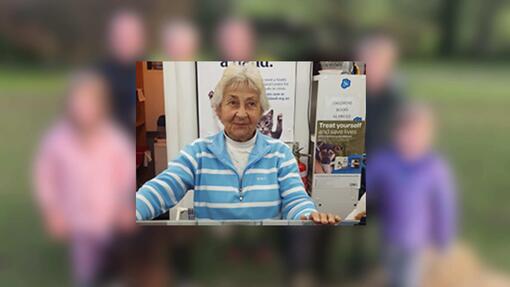 Most Devoted Volunteer
Hannah Stewart, SPCA Auckland Centre
91-year-old Hannah has been volunteering for the SPCA for 45 years and was one of the first volunteers at the Mangere Centre when it opened in 1983. During this time, Hannah has volunteered with the animals, helped out at the Browns Bay Op Shop, and fundraised a significant amount of money with the SPCA Dog Squad. Hannah is not someone who seeks out recognition, but is someone who does it because she loves animals and wants to make a difference to their lives.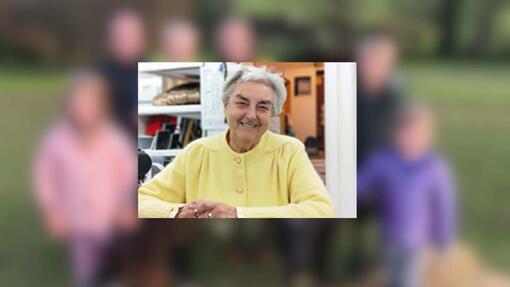 Best Op Shop Volunteer
May Thomson, SPCA Browns Bay Op Shop
Over the last seven years, 85-year-old May has devoted five days a week to working at the Browns Bay Op Shop, and spends further time knitting beautiful, sought-after items to sell to help raise vital funds for the SPCA. She is so loved by the people at the SPCA that she was nominated four times for this award! May is the backbone of the Browns Bay Op Shop volunteers, and without her five shifts a week, the team would be hard-pushed to find someone to cover for her.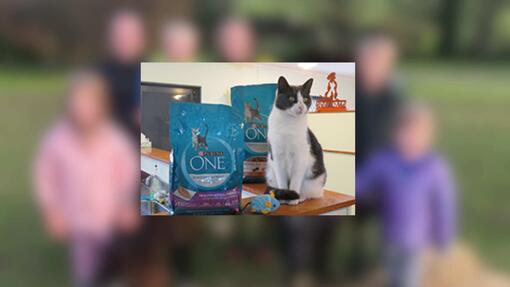 Going the Extra Mile
SPCA Whakatane Edgecumbe Flood Volunteers
After last year's Edgecumbe flood, this team of volunteers banded together and worked exceptionally hard during a very busy, emotional, and distressing time. This response was not only during the weeks immediately after the floods, but the months following. It is now one year after the event, and their efforts are still ongoing. SPCA Centre cat Misty is the face of this special award as she was very much to the fore during the flood too. She supervised incoming animals and helped ease the stress of the volunteers.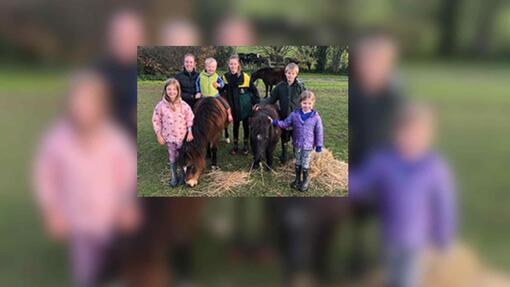 Outstanding Young Volunteer
The Johnson Kids, SPCA Wairarapa
These six kids have helped their parents care for hundreds sheep, horses, goats, dogs and cats on behalf of the SPCA for the past nine years. Having a family like the Johnsons means animals who are rescued from less than ideal situations can be provided a safe place. The Johnson kids help by rounding up the foster kittens to put them to bed at night, feeding them, playing with them, and cleaning out their cages. The six kids also help with transferring farm animals around the property by standing in strategic places around the farm.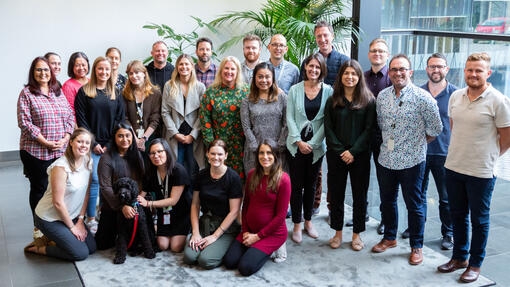 Contact us
We're here to answer all of your pet questions - there's nothing too big or small. Get in touch with us directly any time, any way. Our lines are open from 9am - 5pm, Monday to Thursday and 9am-4.30pm on Fridays.
You can also contact us via web form or email. 
For any media enquiries, please email MediaRelations.AUNZ@au.nestle.com