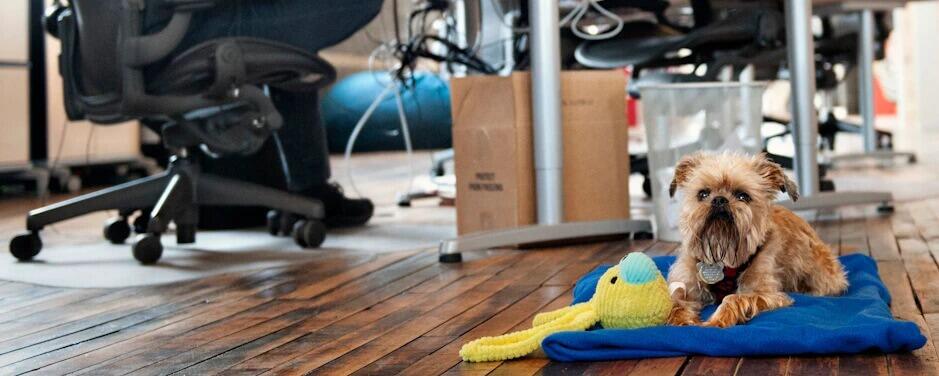 So your workplace has made the leap and decided to become pet-friendly? Congratulations! We're ready to help with our best suggestions. We made this kit to help you get started. Read up on these materials, print the ones that you find most useful and hang them wherever people will be able to read them.
Our Pets at Work Kit
1. Etiquette Guide
Pets at Work programmes only work if employees understand just what they're responsible for.
2. Signs For Your Office
You're going to want the whole world know that you're pet-friendly. You're also going to want to let pet owners know where their pets aren't allowed.  
3. Pledge
When employees decide to bring pets to work, it's important that they promise to follow the guidelines your workplace sets out for them.  
4. Office Checklist
Pets coming into the office soon? You're going to want pet owners to know just what to bring. We created a short list for you to post up in the workplace so they will make sure not to forget something important.
PURINA Pets at Work Toolkit
purina-pets-at-work-toolkit_0.pdf
Before you dive in, make sure you consider these factors:
1. Liability
It's important to be aware of any limitations or precautions involved with a Pets at Work programme. For example, you'll definitely want to work with your company's lawyers to draft a liability waiver before you do anything else. Please note that our example is only shown as a suggestion, and cannot serve as your company's waiver. We suggest your company contact your legal representative to create a version that suits your company's culture and needs.
2. Employee Enthusiasm
Make sure your employees are already excited about having pets at work. Start by checking out our tips for drumming up employee enthusiasm.
3. Allergies, Landlords, Pet Behaviour and More
There's a lot to think about before making pets a part of your workplace culture. Check out our FAQ to learn about being respectful of allergies, clearing your programme with your building owners and more.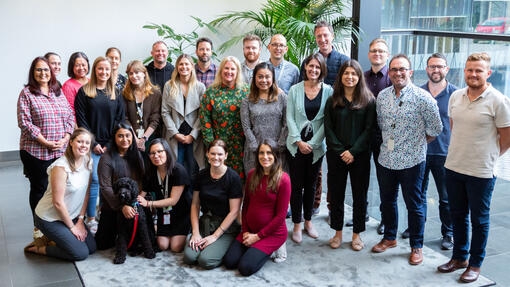 Contact us
We're here to answer all of your pet questions - there's nothing too big or small. Get in touch with us directly any time, any way. Our lines are open from 9am - 5pm, Monday to Thursday and 9am-4.30pm on Fridays.
You can also contact us via web form or email. 
For any media enquiries, please email MediaRelations.AUNZ@au.nestle.com